In the last few years, the retail industry has seen a paradigm shift from the old brick and mortar retails concept to an agile mix of brick and mortar and online sales mediums. Customers are now demanding rich shopping experiences that are personalized, hyper-connected, and engaging. Explosion of data and connected devices means customers are now expecting a tailored experience each time they enter the store. This makes it imperative for retailers to showcase agility in tech adoption and business process optimization.
At Kanoo Elite, we believe that winning competitive strategies are developed through a unique mix of out-of-the-box innovation, excellence in execution, and flexibility to deal with unforeseen challenges.
Some of the services we provide are
Retail ERP

TITO Solutions

Warehousing Solutions

Logistics Solutions
Bring more dimensions to every retail experience with an industry-leading combination of capabilities, architecture, and AI—enabling you to engage customers with confidence and agility. At Kanoo Elite we help you engage with customers across all channels, understand their requirements and maximize your long-term profitability.
We help our customers by proactivity enabling them to meet customer needs throughout the buying journey from evaluation to fulfillment and all the stages in between.
Truck in Truck out – TiToTM is an industrial IoT solution used to monitor the location of trucks and drivers for managing plant logistics and supply chain at factories and warehouses. With our solution we can create a paperless system that is able to track the trucks in your facility in real-time giving unprecedented real time understanding of your logistics movements. This helps in reducing bottlenecks caused within your facility. With a TITO solution in place optimum utilization of in facility docks and loading ramps is also possible. Cost effectiveness can also be gained from having trucks move in and out effectively.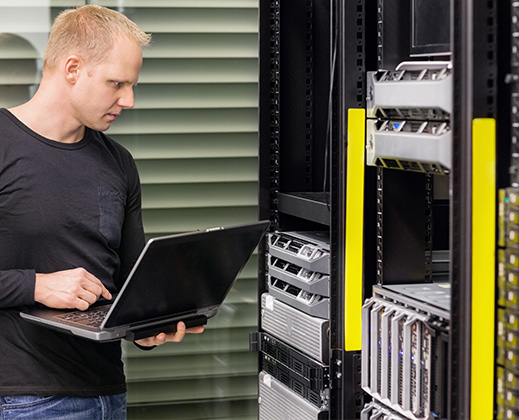 At Kanoo Elite we provide a solution that helps in complete automation across various warehousing functions like order streaming, planning and allocation, waving and load planning. Our solution is able ot integrate with your existing ERP systems and order management systems.
Improve your operational efficiency with features like transport management systems, fleet management systems, Billing systems and Hub Management systems.
At Kanoo Elite, We offer multi-tenanted cloud and mobile-based enterprise software in major industrial sectors, Logistics being one of them being. Our Logistics system is scalable and can be deployed on cloud or on-premise for your business. The software is capable of integration with most existing business applications. Our Logistics system is ideal for any organization wanting to optimize their operations and focus on Digital transformation and thriving digitally. The software can cater to both medium and large-scale enterprises.
We help organizations undertake the following activities:
Using technology to leverage costs across verticals
Establishing visibility across operations
Automating trivial and crucial tasks
Reducing manual work across tasks
Expanding business with the help of technology