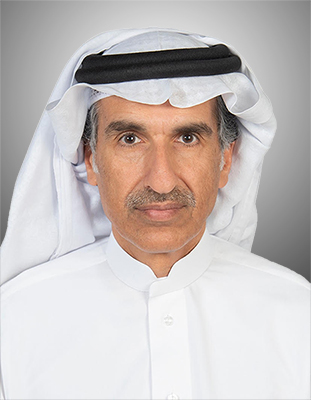 Bader Abdulaziz Jasim Kanoo
CHAIRMAN
Bader Abdulaziz Jasim Kanoo has over 35 years of experience in leadership roles in information technology, industrial projects and financial services. He is on the board of YBA Kanoo Capital, which has several investments throughout the Gulf.
Bader has established a financial services firm, Gulf Finance Company, in Saudi Arabia and was on the boards of many private and public companies including Barclay Capital, CIMB Malaysia, Chemanol petrochemical, Saudi Ground Handling Services, Axa Insurance Saudi Arabia.
Bader is also a leading member in philanthropic Abdulaziz Kanoo Foundation, and on the board of Eastern Province Disability Centre, Saudi Arabia.
Bader holds a professional management graduate from Mercer University, Georgia, USA and has many executive education certificates in finance, logistics and investments.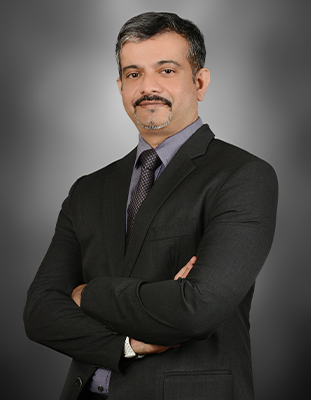 Arun Aravindan
Chief Executive Officer
As the CEO of Kanoo Elite, Arun focuses on building an organization that genuinely transforms our customers through strong advisory and technical capabilities. He plays an active role in evolving Kanoo Elite's portfolio of services and nurturing a strong leadership team.
Arun has over 20 years of experience in digital transformation and technology with expertise in industries like telecommunication equipment, banking, investments, real estate and ecological sustainability. 
Before joining Kanoo Elite in 2010, Arun was instrumental in establishing Wipro's consulting business in the Northern Gulf. He has helped set up shared services entities and advised in the areas of process improvement, IT Governance, information security and service management. 
Outside of Kanoo Elite, Arun actively tracks firms in the EduTech, Fintech, HealthTech space. 
Arun holds a Bachelor's degree in Electrical and Electronics Engineering from the Calicut University and an MBA from the Indian Institute of Management Bangalore.